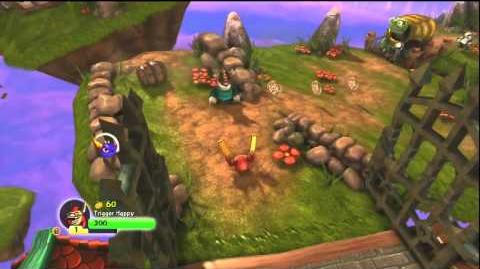 I will be making walkthroughs from to the beginning (Shattered Island) till the end (Dragon's Peak.) Most of these levels are very fun. My favorite is Lair of Kaos. Plz comment and tell me what your favorite level is, and 3DS levels count (because that's skylanders) Shattered Island coming soon! I will not be doing 3DS levels, because I do not have a 3DS or the game for the 3DS.
http://www.youtube.com/watch?v=npqXHuDybyE
Perilous Pastures Link
The Shattered Island Link is in the Comments under Island
and Quicksilver Vault I have deleted. It will show up when I get to it.
Ad blocker interference detected!
Wikia is a free-to-use site that makes money from advertising. We have a modified experience for viewers using ad blockers

Wikia is not accessible if you've made further modifications. Remove the custom ad blocker rule(s) and the page will load as expected.