'Sup? I am posting videos, I do not own, of cartoon mini movies they made. It may include other characters or series of characters, but Skylanders are still in there.
Since it's Christmas time, I will post the Skylanders Christmas video but we also have
1. Pirates (2 parts)
2. 1 year anniversary
3.  Clash of the Skylanders                                                                                                        
Let's start with the Christmas one.                                                                                                                         
http://www.youtube.com/watch?v=kRouNypNNaA
 to see @ Utube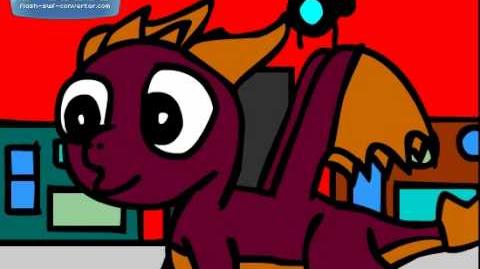 Ad blocker interference detected!
Wikia is a free-to-use site that makes money from advertising. We have a modified experience for viewers using ad blockers

Wikia is not accessible if you've made further modifications. Remove the custom ad blocker rule(s) and the page will load as expected.