Well, it looks like you all got stuck with me today, as Scourge the Dark Claw is having trouble on this and is busy doing other stuff. Oh well, I'm your great admin Dark, and I'm here with our editor Blah the Great and today we will be bringing you the news.
Spyro/Skylanders News
August 2, 2012, is when Skylanders: The Machine of Doom is set to come out, so everyone should start saving their pennies and keep their eyes open for it.
January 10, 2013 is the date we have right now for the newest novel: Skylanders: Mask of Power - Spyro versus the Mega Monsters. Make sure you start saving for that too!
Skylanders: Master Eon's Official Guide is also set to come out on August 2, 2012, in the UK. Details on that right now are limited, but keep your eyes open for it.
Skylanders Official Annual 2013 is also set on the same date, August 2, 2012, for the UK. And like the book above its details are limited, and all I know is that they are pricey.
Wiki News
No news for today so that means we're free dragons!
Poll of the week
Out of the books we know so far which one do you want?
Well that's all for now Dragons, Dragonflies, Ninjas and etc's... Next Sunday our admin Scourge the Dark Claw will be trying to post the weekly blog update, and remember to post in the comments if you have any news or other info you just want to share. Just remember to follow the rules and no flaming until next week. The news today was brought to you by DarkShadowDragon, and was edited to be legible by Blahmarrow. Now, here is an image of something random, because we have nothing better to do here:
Image of the week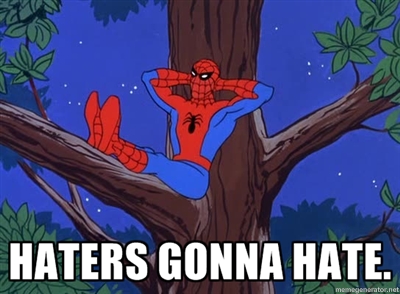 PS: Don't worry bout it. no really, listen to Bob. Don't worry.
Ad blocker interference detected!
Wikia is a free-to-use site that makes money from advertising. We have a modified experience for viewers using ad blockers

Wikia is not accessible if you've made further modifications. Remove the custom ad blocker rule(s) and the page will load as expected.