Featured Video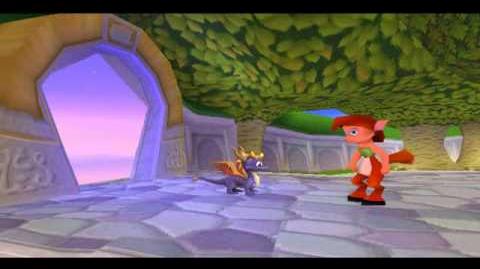 One of the first memorable cutscenes in Spyro 2: Ripto's Rage!.
News
March 5, 2015 Skylanders Malefor will officially appear in the first part of the Skylanders: Return of the Dragon King comic issue, #7 to be in fact, on March 18th. Part 2 and 3 will be released later in April and May respectively.
January 28, 2015 Malefor's Skylanders counterpart is officially making his debut soon in a future Skylanders comic from Issue #7 through 9. His design was created by Fico Ossio, one of the comic artists for the Skylanders IDW comics.
September 10, 2014 Today marks the 16th birthday and anniversary for Spyro the Dragon!
July 15, 2014 Sony is showing signs about wanting to bring back the Spyro the Dragon license. However as Activision is the current publisher of the Spyro series, who knows if they'll give Sony the Spyro franchise. Talk about this here.
September 23, 2013 All Skylanders content after Skylanders: Spyro's Adventures has been moved to the Skylanders Wiki. Check there if you have Skylander's related questions.
September 14, 2013
Talk of possible movement of Skylanders content to main Skylanders Wikia is underway:
Moving Skylanders content to Main Wikia
Trouble with the trolley eh?
You can vote at previous polls here.
You Can Help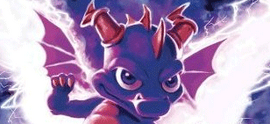 We have pages ready for your help!
Troll Grenadiers, Lava Kings, Mana, Beetle Burrows, Grumpy Grasshopper, Glide, Moths, Pygmy Cannibals, Dragon Kata, Dragon Dojo, Conduits, Rhynocs
Nataloids, Balloonists, Flame, Cho-Lei, Thieves Den, Spider Tanks, Disciples, Advisor, Naga, Fire Elementals, Dragon Kata, Eels, Crystal Brutes, Drow
Frozen Fiends, Ice Ogres, Kangaroo Thieves, Gnorc Archers, Steel Traps, Fire Imps, Rock Monsters, Critters, Electric King, Crystal Orb Crabs, Eskimoles, Fire Imps, Phoenixes, Pygmy Cannibals, Fire Elementals
Helping out
To write a new article, just enter the article title in the box below.
Not sure where to start?
Adding content
Talk and more...
Check out the Community Portal to see what the community is working on, to give feedback or just to say hi.