The Hidden Egg Glitch is a glitch found in Spyro: Year of the Dragon.
In
Bamboo Terrace
, if you do the
Swim in the Air Glitch
 and go to the broken bridge (the upper side), you'll get the egg that you get from the
Egg Thief
.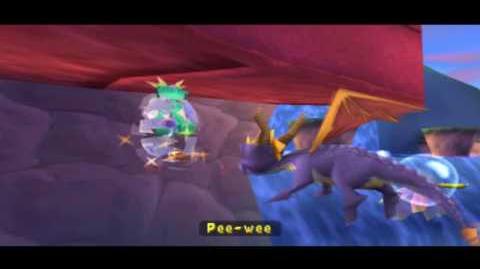 Notes
You must do this glitch before you get the thief, or before you finish the level.
You will not have to chase the egg thief after you get this egg.
Ad blocker interference detected!
Wikia is a free-to-use site that makes money from advertising. We have a modified experience for viewers using ad blockers

Wikia is not accessible if you've made further modifications. Remove the custom ad blocker rule(s) and the page will load as expected.