Electricity (The Legend of Spyro)
Talk

0
1,529pages on
this wiki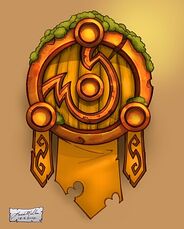 "Surrender to its erratic nature. Allow its energy to charge through your body and anticipate its movement... then unleash it...willingly."
—The Chronicler
Electricity is one of Spyro's four main elemental attacks in The Legend of Spyro series.
Volteer is the Dragon Guardian of Electricity.
Electricity is one of the four elements Spyro learns to help fight his enemies. The young dragon learned to use the Electricity element on Dante's Freezer and later learned to utilize with the help of the Electric Guardian, Volteer. It can be used to shock enemies and throw them around (even off edges) with Spyro's Electric Stream, and also to suspend them in a makeshift electric cage in midair to help with using air attacks. This tactic is called Electric Arc.
Spyro learns electricity as he flies away from the Pirate Fleet to White Isle. Sparx manages to get a "creepy little turtle-monster", or Leviathan, to bring them to White Isle while Spyro is still unconscious. The Electric Orb can be used to blast enemies into the air. Spyro can also launch enemies into the air by creating a small electric twister that surrounds him and running into enemies.
Electricity is used to shock enemies and allow Spyro to create an orb around himself while simultaneously shocking enemies and sending out electric pulses.